Active Light™ Under-Eye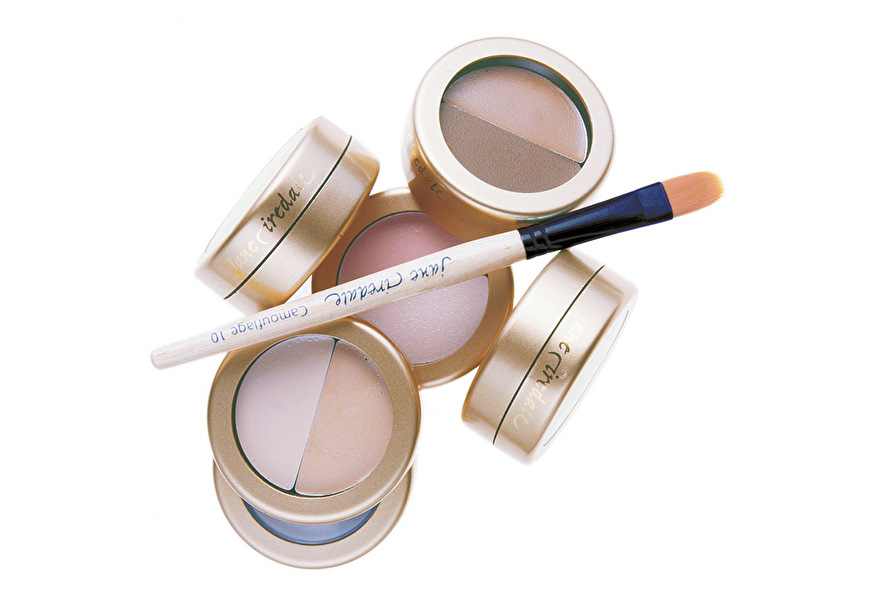 Omschrijving
Vergeleken met deze concealer verdwijnen alle andere concealers die je tot nu toe gebruikt hebt in het niets! Zijn unieke ingrediënten creëren een zachte centrale gloed (het zogenaamde soft focus effect) die tegelijk camoufleert en de huid doet oplichten. Vitamine K helpt de donkere kringen te verhelderen, terwijl extracten van komkommer en witte thee een heilzame werking hebben op vermoeide ogen. Voorts bevat deze concealer boekweitwas, een ideaal middel tegen een gezwollen huid onder de ogen.
Werkt zowel camouflerend als verhelderend.
Vermindert irritaties en een gezwollen huid rond de ogen.
Camoufleert rimpels, tekenen van vermoeidheid en diepe lijnen.
Uniek verdeelpompje voor een eenvoudige en snelle applicatie.
Door draaibewegingen komt het product vrij.
Ingrediënten
Isopropyl jojobate, isostearyl neopentanoate, avocado-olie, zonnebloemzaadolie, titaniumdioxide, bijenwas, gehydrateerde silica, carnaubawas, ozokeriet, boornitride, extract van boekweitzaad, fruitextract van komkommer, extract van witte theebladeren, bisabolol, phytonadione (vitamine K), extract van rozemarijnblad, ascorbylpalmitaat. Kan mica en ijzeroxiden bevatten
Tips
Active Light is verkrijgbaar in zes kleuren die gebaseerd zijn op CircleDelete kleuren. CircleDelete 1 stemt overeen met Active Light 1 en 2, CircleDelete 2 stemt overeen met Active Light 3 en 4 (opgelet, deze kleuren zijn niet 100% identiek)
Active Light 5 en 6 zijn bijzonder geschikt voor personen met een donkere huid.
Gebruik de Camouflage Brush indien je over de concealer een ander product wil aanbrengen .
Toepassing
Draai voorzichtig aan het uiteinde van de huls tot wanneer een kleine hoeveelheid product in het kwastje vrijkomt. Je hebt maar heel weinig nodig voor een perfect dekkend effect. Aanbrengen over de hele zone onder de ogen en zelfs rond de neus, lippen of andere delen van het gelaat die je wil oplichten. Het penseel is ontworpen dat het perfect past Het penseel is ontworpen om gemakkelijk in de gelaatsholte te passen tussen de neus en de binnenhoek van de ogen. Active Light zal deze zone oplichten. Met de Camouflage Brush of vingertoppen het product vervagen. Werk af met een minerale fond de teint indien gewenst.