PurePressed® Blush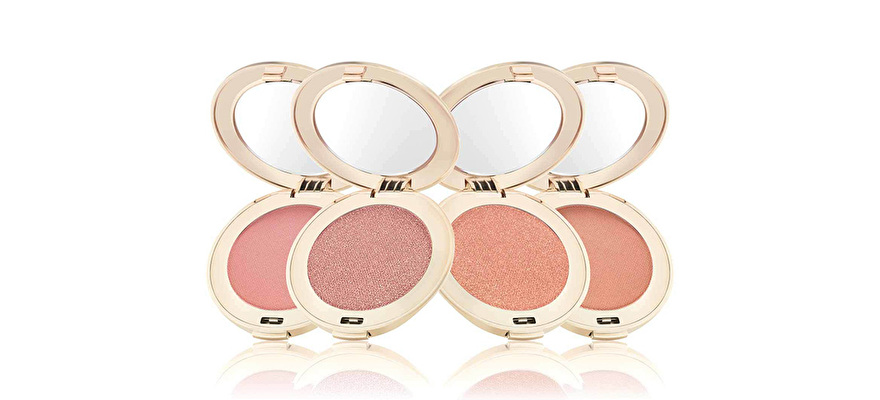 Omschrijving
Deze minerale blush zorgt voor prachtige roze wangen. De kleuren ogen zo subtiel en natuurlijk dat het net lijkt alsof je huid van binnenuit naar buiten toe straalt!
Bevat geen chemische kleurstoffen of eventuele huidirriterende ingrediënten.
Voor toepassing op ogen en lippen.
Formule op basis van voedende mineralen.
Een blush met een zacht en luchtig resultaat.
Voor een prachtige en natuurlijke look.
Ingrediënten
Mica, boornitride, extract van dennebast, extract van granaatappel. Kan titaniumdioxide, ijzeroxiden, karmijn, mangaan violet, ultramarines en 24 karaat bladgoud bevatten.
Tips
De perfecte blushkleur voor jou is de kleur van je wangen wanneer je bloost.
Twee kleuren creëren een subtiele, geraffineerde look.
Kies een gelijkaardige kleur voor je blush en lippen voor een natuurlijk, gelijkmatig effect.
Om je gelaat breder te maken, breng je de blush enkel aan op de buitenkant van het gelaat.
Om je gelaat smaller te maken, breng je de blush aan in het midden van het gelaat, maar niet verder dan het midden van de iris.
Toepassing
Aanbrengen met onze White Fan of Dome Brush.
Strijk met de borstel lichtjes één van onze bronzers uit onder de buitenzijde van de jukbeenderen en ga zo verder tot op de jukbeenderen.
Op de appeltjes van de wangen gebruik je vervolgens een lichtere kleur. Beweeg de borstel naar buiten toe en neerwaarts, weg van de bovenzijde van de jukbeenderen.
Laat de twee kleuren in elkaar overlopen. Dit doe je het best met de borstel waarmee je de basis aanbracht.